Description
FOIL CHARACTERISTICS
Lift Speed: 10.5 knots
High maneuverability
Agile kitefoil for freestyle and sporty freeride performance
The Levitaz Element is the sporty freeride foil. High maneuverability is one of its key features. Even the smallest turns can be maneuvered without any loss of speed. Due to the low drag of the foil, the Levitaz Element provides astonishing upwind capabilities. The agile tuning between accessibility, stability and maneuverability makes this versatile model a great freestyle and freeride kitefoil.
MAST CHARACTERISTICS
Hybrid Carbon/Aluminum
80 cm lenght
Suitable for 4-screw plate mount (see FAQ "Mast Interface" for measurements)
The hybrid mast in 80 cm is perfect for shallow water conditions and for easy foiling. The interfaces are made of high-strenght anodised aluminum. The thinwall design reduces weight and supports simultanous maximum durability. The low drag carbon fiber section offers maximum stiffness in bending and torsion, to guarantee a stiff and direct-handling feeling.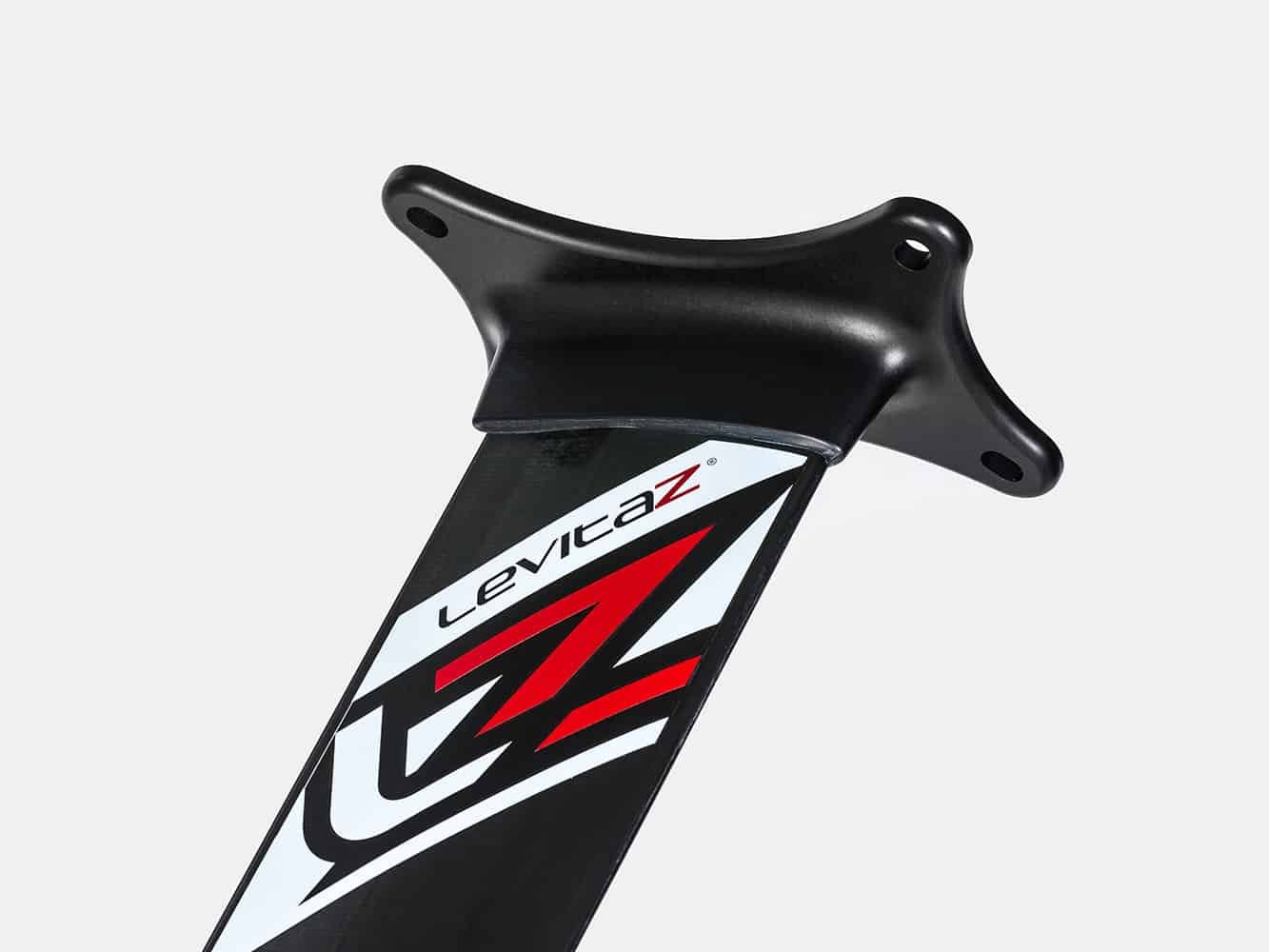 FOIL PACK INCLUDES
| | |
| --- | --- |
| COMPONENTS | |
| Mast | Hybrid, 80 cm, 4-screw Plate Mount |
| Frontwing | Element |
| Fuselage | Freeride |
| Rearwing | Freeride |
| PARTS & ACCESSORIES | |
| Connection Plate | |
| Foil Screw Set incl. Tool | 4 x M6x20, 2 x M6x14 |
| Anti Seize Paste | Loctite LB 8065, 20g |
| Suitable Protective Cover Set (3-piece set) | Frontwing-, Rearwing-, Mast-Cover |
| Travel Bag for Foils | Travel Bag (100 cm) |